Newspaper Report on Mum's Funeral Mass
Mood:
sad
Topic: Report
REPORT ON THE FUNERAL MASS OF JOAN BROWN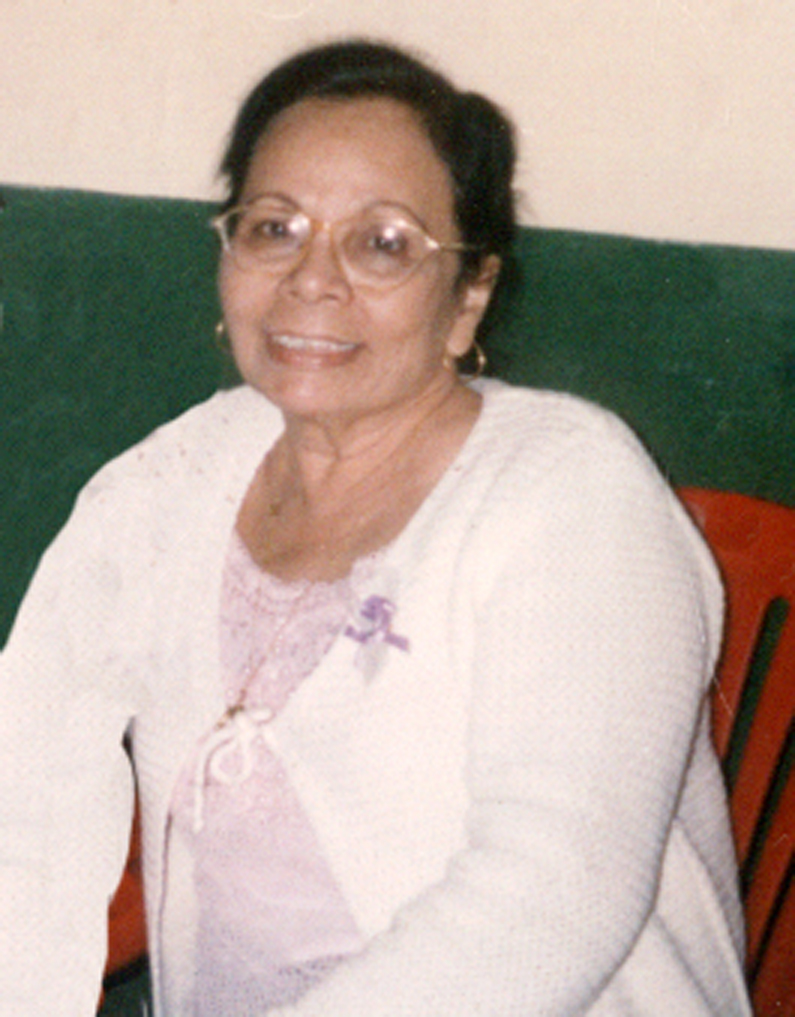 By A Correspondent
" One cannot imagine a home without a mother. So, when a mother passes away The home feels very empty. It can never be the same…"
Those were the words of Fr.Pat Eaton, s.j. from his homily at the funeral Mass of Joan Henrietta Teresa Brown, wife of Melvyn Brown. Joan passed away peacefully on Sunday 10th August 2008 at Calcutta .
The funeral Mass was celebrated at St. Mary's church, Ripon Street , where forty years ago she married Melvyn and in the same church had her children Sabrina and Warren baptized. Over three hundred people attended the service, from the present MLA, Barry O'Brien to the entire Mantosh family, her many friends, relatives and all those she had prayed for over the passage of the years.
Joan was indeed ,a woman of prayer. She prayed for people who visited her Home Of Divine Mercy and for all the petitions placed on the altar
In his homily Fr.Pat Eaton said, " A tree is judged by its fruit. From the fruitfulness that has emanated from 3 Elliott Road in the work of Melvyn and the careers of
Warren and Sabrina, now well settled abroad, we know all the prayers, sacrifices, tears and guidance of Joan that went into it. "
Fr. Eaton went on to say, ".. behind every great man is a great woman. Joan made possible Melvyn's documentation on the history of the A.I. community and his newsletters, his work with the Catholic youth in the Ambassadors For Jesus; his newsletters of the AFJ to promote Catholic unity ; untiringly propagating the devotions to the Divine Mercy and to Our Lady ; his work for poor A.I. families at Christmas and Easter….
" Today we thank God on the passing away of a wife and mother whose prayers,
Sacrifices, tears and care have been like a fruitful vine bearing much fruit. She is now at home
with Jesus, Mary, her parents, family and friends where are no more tears, no more pain and no
more sadness but only the joy of a faithful servant sharing the joy of her Master. "
When Melvyn Brown spoke from the pulpit he said, ' I know that Joan is with me and she will always be holding my hand as she did throughout in this lifetime and now
in her spiritual form. I am strong in spirit as she had always wanted me to be …"
The burial was at the Lower Circular Road Cemetery with the parish priest, Fr.Elias D'Mello blessing the grave and saying the prayers. Joan, Rest in Peace.
Posted by wisdom154 at 12:30 PM EDT
Updated: Sunday, 31 August 2008 12:45 PM EDT